IN COLLABORATION WITH AMIR SAIDANI
The Visual Identity of the Royal College of Art's 2021 shows was born out of a recognition of the unprecedented situation we found ourselves in. In the midst of a global pandemic the College had to reappraise the representation of an institution in flux.
For the Final Show, we referred to crystallised practices, represented by a selection of objects that formulate and influence our practice, combining and interacting to form new realities. The vibrant colour palette represents the celebratory nature of the show. These bright and exciting shapes reveal students voices, those that are celebrating what it truly means to be a graduating student at the Royal College of Art.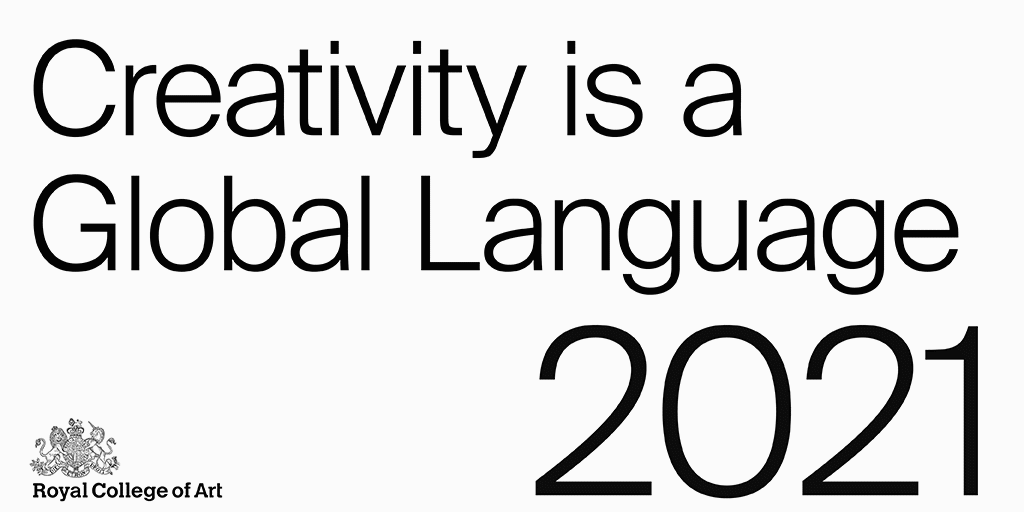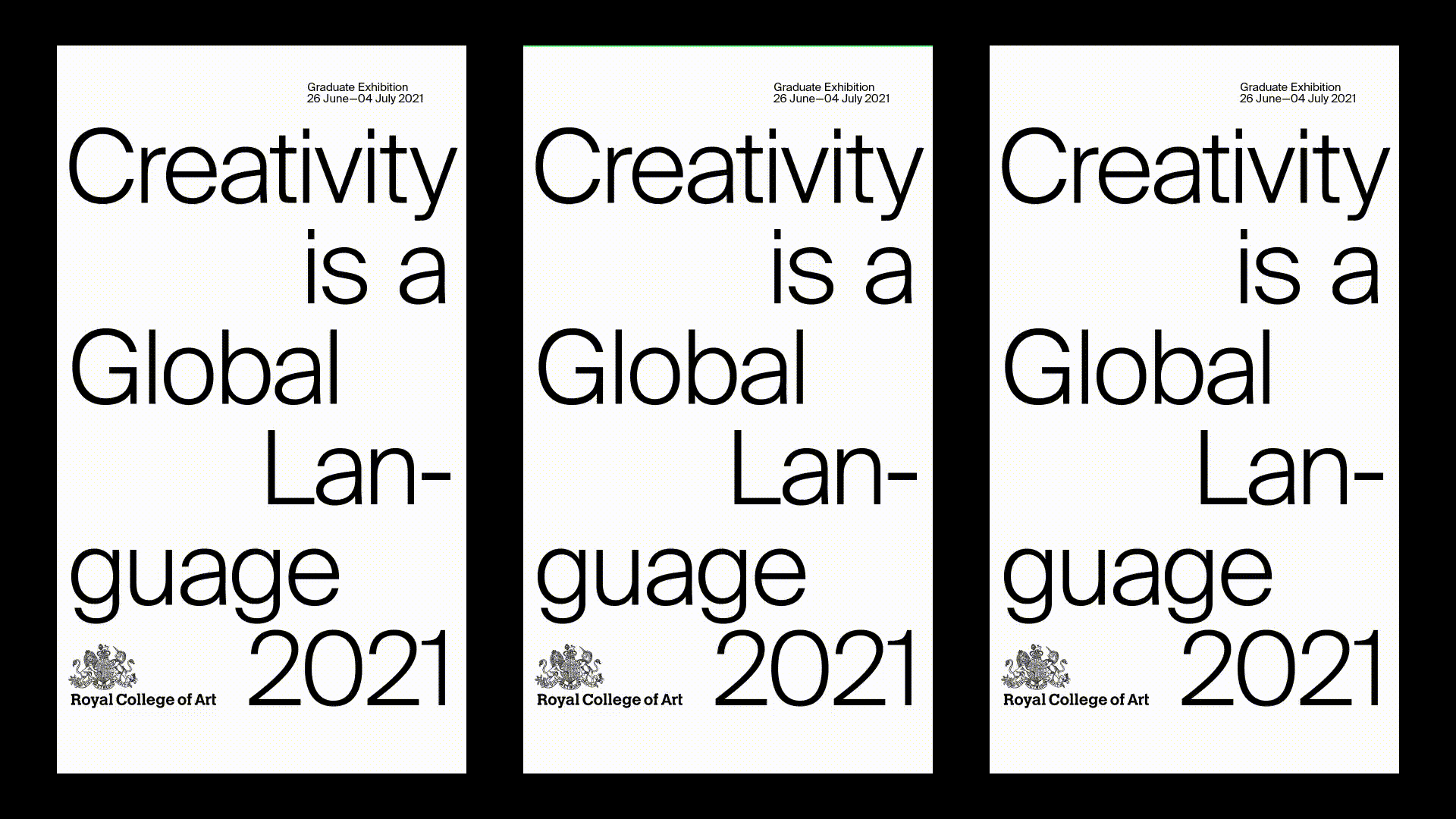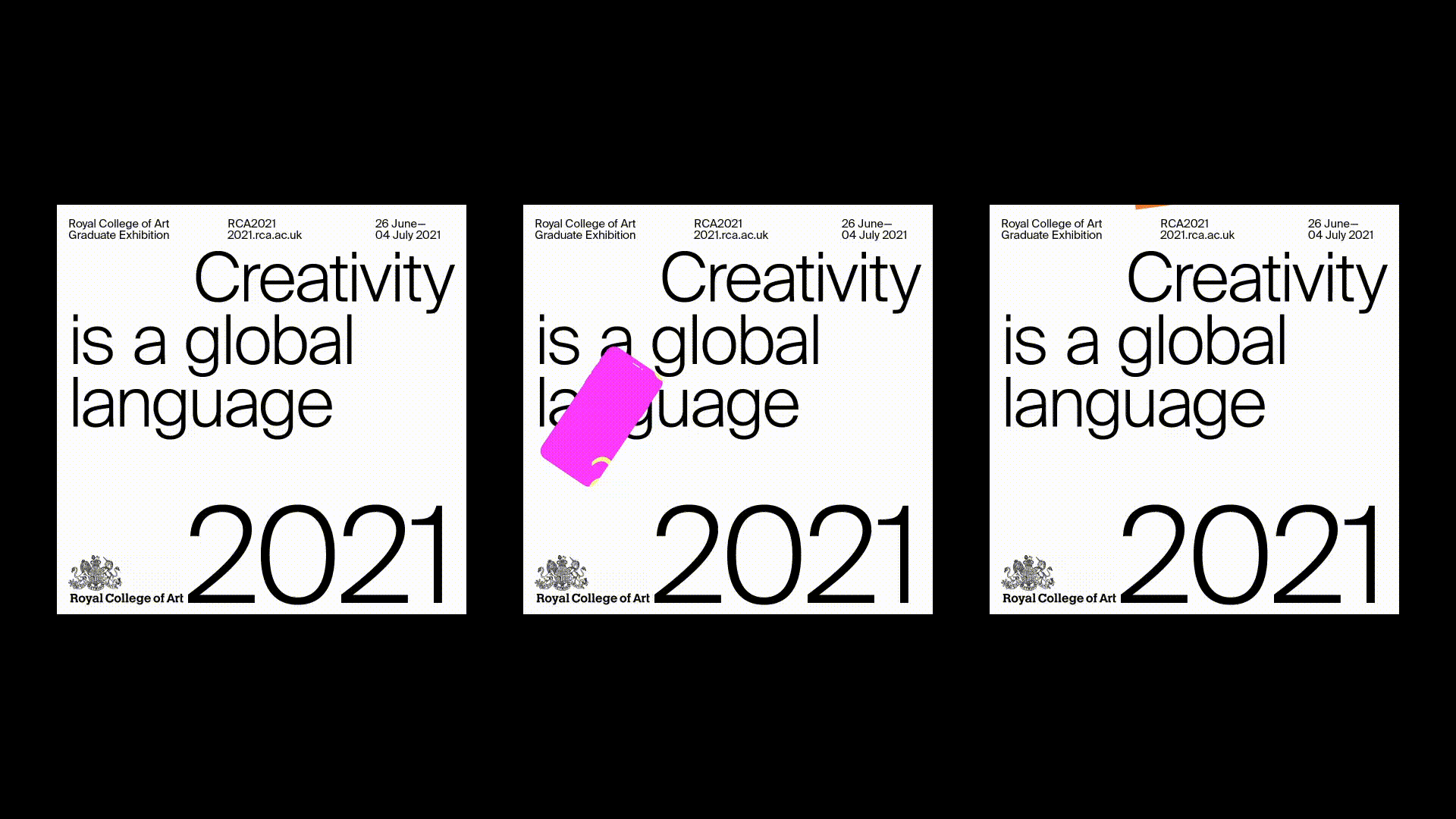 ︎︎︎VISIT RCA2021